Latest Updates
30 Years of Unsolved Conflict
2018-02-13 The Karabakh movement can be said to have officially started when people in Stepanakert staged the first demonstrations on February 13, 1988, calling for the reunification of the Nagorno-Karabakh Oblast with Armenian SSR.
The Karabakh Conflict is Harldy Frozen Anymore
2016-04-02 The reported clashes with several causulties on both sides are the worst since the killings on the front escalated during the summer of 2015. The latest clashes came a day after the US Foreign Minister John Kerry, during a meeting with Azerbaijani President Ilham Aliyev, emphasized the significance of a ultimate peaceful solution to the conflict. The statement was made after Aliyev had openly accused the OSCE Minsk Group of religious discrimination.
Azerbaijan had World's Most Increased Military Spending During 2011
2012-04-18 According to the latest report from Stockholm International Peace Research Institute (SIPRI), "Azerbaijan made the largest real percentage increase (89 per cent) in military spending in the world in 2011, amidst increasing warnings of renewed conflict with Armenia over the disputed Ngorno-Karabakh region." Armenia is on 11th place (about 10% increase), just behind Sweden.

How did the conflict start? What happened in Khojaly?

Where is Karabakh? What are then Nagorno-Karabakh or Artsakh? When and how did the conflict start and what happened in Khojaly? The questions are many and the issue is rather complicated, but there are quite a lot of information which explains many of these questions. We have collected some of these in Background & Facts. The idea is to give a brief, but correct introduction with accurate sources which can serve as basis for further and more detailed study of the subject.

We have collected more than 30 maps for different time periods, from Ancient times to the present, which shows the region and Karabakh's geographical location and affiliation over the past two thousand years.

A film about the Karabakh Conflict, with Thomas de Waal, Institute of War and Peace reporting (på engelska).

Watch in larger format.

The Truth about Khojaly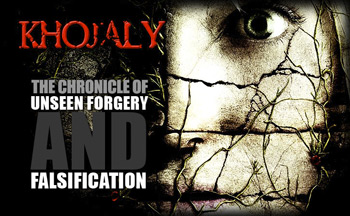 Warning: Some of the images and the material on the above mentioned website contains powerful images and can be offensive to sensitive people and directly inappropriate for children. Viwer's discretion is advised.